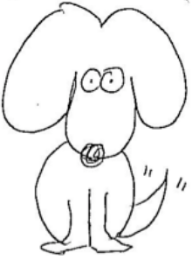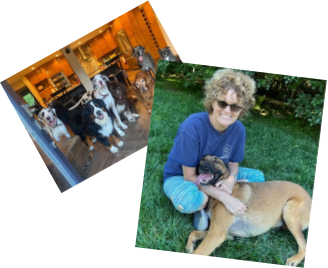 This little doodle has oodles and oodles of stories to tell. If this dog could bark, he would surely say…
This sketch is a dream nearly 45 years in the making. Drawn from the heart and hands of our founder, Carla Moser, when she was just 10 years old. She perfected every curve and would leave her famous dog drawing behind on napkins, notebooks, cards and just about any surface that absorbed ink as she doodled and dreamed.
Carla's affinity and knack for caring for animals (being a "dog whisperer") was ingrained into her from the start. She was always the kid in the barn. A pig on each side. Sitting amongst the chickens. Taking the mice home. Saving the cats. This is where the foundation of who she is began.
From there it grew into becoming a teacher for nearly 30 years. While teaching, she brought dogs into the classroom. Helped owners train their puppies, corrected dog behavior issues for friends, and adopted more dogs of her own. She soon became known for "fixing" dogs and helping owners and pets become peaceful in their homes and confident in their leadership. 
As this side-passion for helping dogs and owners unfolded, she saw that the same lessons she taught in the classroom could be applied to teaching dog owners; yes—dog owners. Establish boundaries. Create Structure. Be Disciplined. 
Eventually the demand and need for training and programs for dogs and owners grew beyond her wildest dreams. So, she took a leap and with that sketch she created so many years ago, Doggieology101 became a place to bring out your dog's very best. 
Since she started Doggieology101, Carla has left an indelible mark on thousands of dogs and owners throughout the Midwest. And it all started with just a little doodle sketch!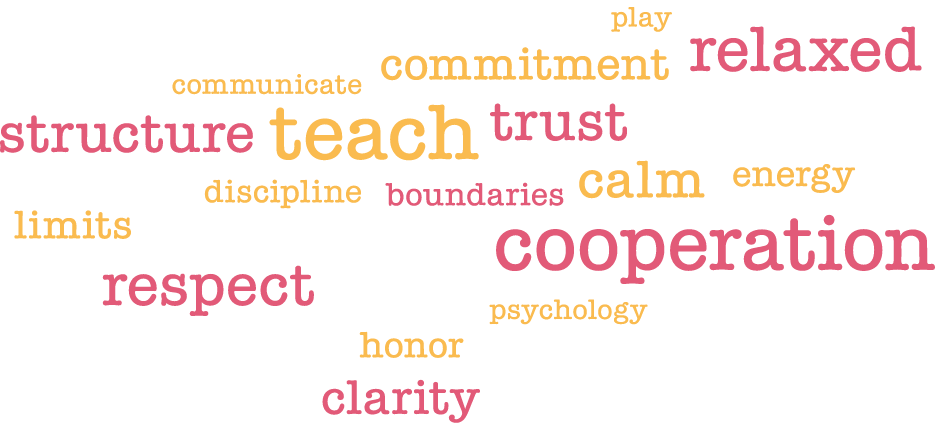 They have helped me with three dogs needing different degrees of training from basic training at home to their three week stay and train program.   Excellent training for the dogs and excellent teaching for the owners.
Program:  3 Week Stay-n-Train (Tux)
Melissa gave a great training class for both my dog and myself! She explained the philosophy behind the training and gave practical exercises I can do at home to reinforce and further the training. After a 3 hour session I can already see a difference in my dog's behavior! I'd recommend this training to anybody who wants to better understand their dog!
Program: One-on-One Session (Jesse)
Love this place!
Program: 3 Week Stay-n-Train (Teddy)
Carla was excellent.  I would recommend anyone that is having issues with their pup to call Carla.  She is so patient, easy to talk to and very knowledgeable of what dogs are feeling, thinking.  I really didn't think she would be able to help with our Okie, but she did, and I know it was only one session but wow we have a lot to work with now and I believe it will definitely help all of us and Okie.
Thank you so much Carla
Programs: One-on-One (Okie), The Charlotte (Beau)
Beau came back today a different dog – calm, listening & went on walk perfectly.
Program:  2 Week Stay-n-Train (Beau)
We adopted a 10 year old German Shorthair pointer with a few issues. The most severe ones were guarding us from other dogs, dog reactivity. guarding us at night, and recall. After a fight between our neighbor's dog and our Bella it was time for some major interventions. What we were doing was not working. We talked with our neighbor and he recommend Doggieology 101 to us. We are so thrilled that they did. Melissa, Suzanne, and Carla are amazing. trainers. Bella is now a calm and happy dog who returns when we call. They gave us personal at home instructions while she was at their 2 week training program. We are still in 90 day training period but we determined to not ruin all of Doggieology's hard work. They are still available to answer questions or to stop by and help if we are losing our way.  Expensive program but so worth every penny.  Oh and when Bella goes out and the neighbor dog is out they just ignore each other!
Program: 2 Week Stay-n-Train (Lady Bella)
Our 2 dogs went to 3 weeks of the stay-n-train program. They are now at home and we've had zero aggression issues, zero peeing/pooping inside (which was a MAOR issue for one of our dogs) and a much orderly house! Now that the dogs are back, we realize how out of control our household was before. Even just going on a walk feels less chaotic.
Melissa was great – she was VERY patient and explained things in a way that all of us (kids, included!) could understand. We appreciated her knowledge and honesty.
We know we'll go back to Doggieology 101 for boarding and refresher training. We were apprehensive about the cost, but it has been well worth it!
Programs: 3 Week Stay-n-Train (Teddy), 3 Week Stay-n-Train (Bodie)
Carla is a MIRACLE worker and dog genius!
She took my incredibly reactive dog and turned him into a well behaved little guy!
We have work to do implementing all the training but the tools Carla and Doggieology101 provide you with are by far the best training tools and techniques we've ever experienced!
Programs: One-on-One (Shadow), The Tilly (Raven), 3 Week Stay-n-Train (Shadow)